Finance or Lease Your Next Car with the Help of the FordExperts in Atlanta
With Nalley Ford Sandy Springs by Your Side, the Numbers Always Add Up
What do you get when you add new Ford models, a great selection of used cars and a plethora of comprehensive financing options? Nalley Ford Sandy Springs, but more importantly: you get choices.
Nalley Ford Sandy Springs is equipped to help you find the right car loan or lease solution for the vehicle you want to drive home. Our secret? Our team loves doing math to save you money. Long story short: that means you can spend more time having fun with your new car and less time worrying about how to pay for it.
If you're interested in seeing what Nalley Ford Sandy Springs can do for you, be sure to fill out our online contact form today. It's the simplest way to get in touch with us, and we can quickly begin the process of finding solutions for you. Or, if you'd prefer to speak to us in person right away, you'll find Nalley Ford Sandy Springs located at 7555 Roswell Rd in Atlanta, Georgia.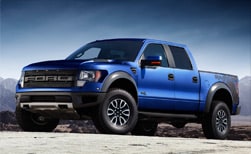 Nalley Ford maintains close relations with top lenders. We always handle your financing professionally and promptly.
Starting with a complete look at your unique situation, we aggressively pursue the best possible rate and terms available, ensuring you the lowest possible payment for your next vehicle purchase.
To have one of our professional analysts take a pre-cursory look at your situation, please fill in our secure credit application. Submit a completed application and we will contact you promptly.
If you have immediate questions about financing an auto loan, please refer to our Auto Finance FAQ's below or call us.
Please think of Nalley Ford's Finance Department as an auto loan resource; our team is knowledgeable enough to educate you on the wide variety of financing options available to you.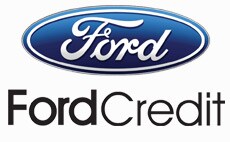 Can I get financed with no money down?
Sure you can. Getting financed with no money out of pocket and no payments for 30-60 days is a snap. Contact our Finance Team to learn more about your zero down options.
What do I need to bring to be sure I have everything I need?
Everyone who is signing on the loan should bring a drivers license and insurance card. If you are unsure about your credit, bring proof of your residence (a phone or light bill will do). Don't forget to bring your most recent pay stubs, a down payment and the title or registration of your trade-in.
What if I don't have very good credit?
Many dealerships just look at a number. At Nalley Ford, we look at your whole situation and treat you the same way we treat all of our valued customers, with respect. So even if you have been turned down elsewhere, contact us today and Drive Home Happy. Click Here to Get Started.